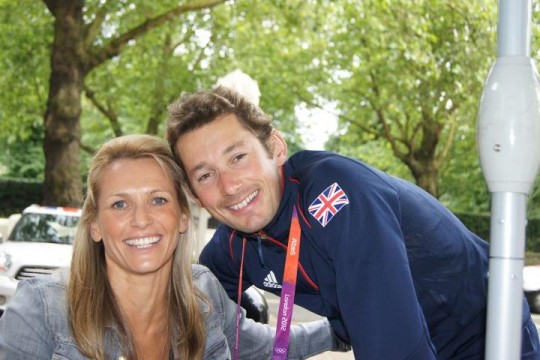 I have just comeback from a fantastic Olympic Games in London as a coach this time, being on the other side of the fence so to speak is not much more relaxing in fact I was probably more nervous being a coach than competing myself. I have had two not such great Olympic experiences myself as an athlete. The first one was when I DNF in Sydney 2000 with a broken head stem on the bike section and then I finished 6th in Athens 2004 after everything that could go wrong went wrong for me in the lead up. I had a bad back for many years of my career and had to have an epidural in my spine just 10 days out from the race to help settle my muscles down, otherwise I just kept pulling muscles as they were always in spasm. I was used to being injured and found myself still being able to run fairly well with one leg working and the other one asleep so didn't think too much about it.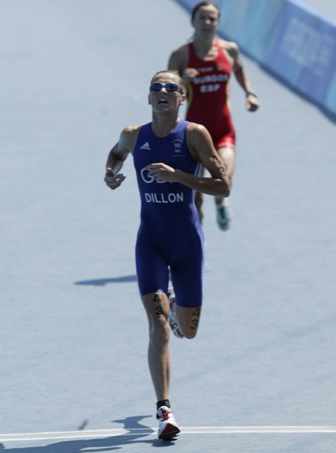 I think when you go to the Olympic Games you want everything to go right, you have to control your nerve and hope to wake up feeling 100%. I wanted to go to do something special and for me at the time of Athens in 2004 I was a chance of a medal, I had won the last World Cup in Salford just 4 weeks beforehand and thought I had a really strong chance.
The pressure is intense and its easy for people on the sidelines to criticize those who maybe didn't perform up the expectations of the media and their capabilities. Its every four years and everything has to go right and fall right on the day, you have be ready to take on the world without thinking for one minute that there could be an Olympic medal at the end of it.
I feel for Helen because I know the position she was in, I was in a similar one myself and she had a niggle leading in but she still knew she was in good enough shape to perform well. Her self-belief would carry her to a possible medal, she needed to start to find out and that is what she did.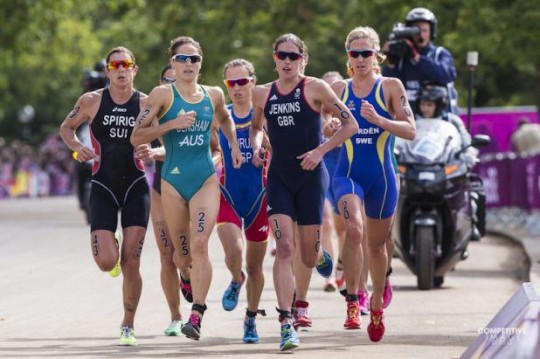 Finishing 5th is no failure in fact it's the best women's performance we have ever had, I finished 6th in Athens 2004 and Helen went above that, she even apologised to everyone for not getting a medal. Helen didn't win the medal she so desperately wanted but for anyone to criticize her performance needs to pull his or her head in.  We all know that Helen gave it her absolute best and is a Two- Time World Champion and will come back even stronger from this experience. Thoughts on team built around her, I think it was the right choice, We didn't have any stand out women in fact we are lacking in women's depth in GBR at the top end at the moment, there were only two women Helen & Vicky Holland who finished inside the top 6 in a world cup, however I know there are some good young girls coming through, and with another four year cycle we might have a handful of women up there with Helen finishing in the top five or six in the World cup's because that is the performances needed before they know they are anywhere near an Olympic Medal chance. You have to be realistic!
On the men's side, the Brownlee's delivered the medal's as we knew they would. I think the most important thing to remember here is these guys are the most talented, hard working and professional two guys I think I have ever come across. With that powerful combination results often come, bar injury, which is what Alistair had to overcome, like a racehorse who can be fragile. Certain athletes will have to battle injuries in their careers while others have no problems, and again I experienced this first hand myself always battling injury, not the easiest thing to do when you are racing at such a high level.
Again a team was built around the boys when Stuart my husband was selected to enhance the team and their chances of success. I think again it was our best choice to have our two medal hopes given a protector someone they could look to if they needed him and someone they knew was there for them if they punchered or needed to keep the pace on the bike high. It was peace of mind for them, we all know they could do it on there own but things can go wrong and do go wrong at an Olympic Games, this gave that less of a chance to happen. Finally we have the medals in our sport that we deserve and it really does benefit everyone.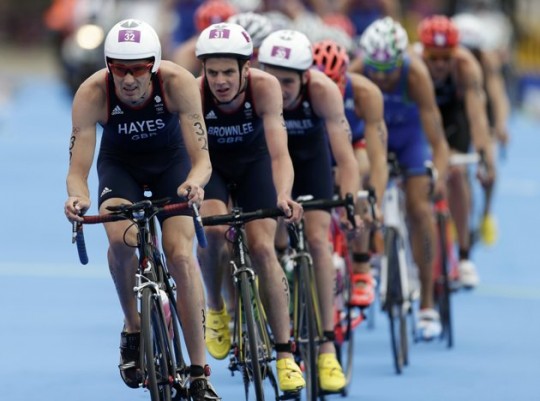 What a fantastic two weeks this has been for Team GB with all the medals that have been won, champions that were made and memories we can all go home with. I am proud to have been a coach and to see my husband Stuart become part of Triathlon History.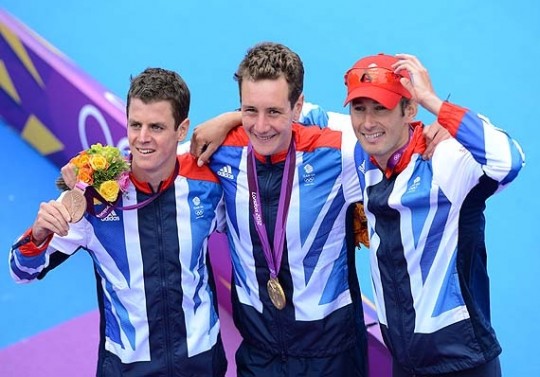 Michelle